How to Find the Best Forex Bonus in Canada
If you are new to the forex market, you will find yourself faced with many decisions to make. You will need to find a good broker when you feel you are ready to trade. Many traders will shop around for the best forex brokers and might get swayed by the aggressive advertisement techniques used.
Many brokers want new clients. That is the reason so many of them go out on a limb and offer you things to entice you. As much as you may want to sign on with a broker, you need to know more about them beforehand.
In this article, we will explain what a bonus is, how you can get any use from it and what the best method is for picking a pleasant bonus.
The Basics
So, what is a bonus? How does the system work? A bonus is a way of compensating traders for choosing a specific broker. When you open an account with a broker, you will trade currency pairs, and as with any other trader, you will have expenses.
The bonus is a way for the broker to reward you as the trader for being active. When you have all these expenses, it would be nice to have an incentive that covers a portion of them for you.
You should know that this is not an acceptable practice in most places. The thing about paying people so they can sign up with a broker is that it might lead them down a path that leads to losses.
It is always better to sign up with a broker who knows what they are doing and has an excellent track record of being competent and useful to the clients.
How the Forex Deposit Bonus Works?
There are many bonuses offered by brokers. They give some of them to you after trading while others appear in your account as soon as you complete your deposit. All of them work in different ways, but the concept behind all of them is the same.
Rebates - these are the bonuses that appear in your account as soon as you complete a trade.
Regular - these are the bonuses that need you to do several trades first before you can get them.

So, what is the basic concept behind them all? Because we are looking at the forex deposit bonus in this section, that is what we will cover first.
The traders have to make a deposit in the account after they accept the terms and conditions and sign on with the broker. Usually, when the amount appears in the account, it may take hours or even days sometimes, before you can use the bonus.
After the bonus arrives in the account, they may require you to do some things as a trader. They may require you to open and close positions intending to trade the volume needed so you can claim this bonus as yours.
After you finish the required volume of trading, you will claim the bonus as yours. You can do whatever you want with it after that.
The Different Forex Bonuses
As a professional trader, you may wonder what bonuses are available to you. Brokers present these choices in packages. It is possible to divide them into categories that we will look at in the following paragraphs below.
We will look at all the things you will most likely find when you go looking into the world of forex bonuses.
1. No Deposit Bonuses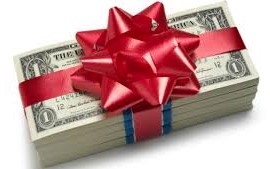 This is the kind where you get a bonus without being required to deposit anything into your account. Usually, the amount is not that big for this kind. It ranges from anywhere between $5 and $50. Brokers distribute the offers to make sure that the traders are more motivated to complete the application and transaction processes.
With funds of this nature, you may preview the live markets, by looking at what is trading on the live servers.
Note: The No deposit bonuses are not common. If you find someone that offers it, look into them carefully to make sure they are legit. This kind of bonus is useful if you have experience as a trader.
The no deposit bonuses are great for when you are new to the market but armed with knowledge about how everything works. You will preview the live markets and even take part without significant losses to your own money.
Opening an account where you get the no deposit bonus will allow you to trade without the added pressure of stress when you are new to the market. However, this is not a good reason to rush for the biggest bonus you can find. There is always something in the math or the fine print that you may be missing.
That is not a good thing. Instead of using the demo training as a novice, you may dive in straight with real funds and not learning anything from risk management practices. If you are new, do not go for this bonus.
2. Rebates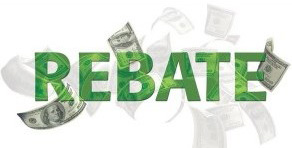 Also known as FX rebates, they give these funds to you when a commission or part of the spread returns into the account when you close a position. The process of the rebate can be fast or slow, depending on which broker you are using.
Most brokers usually pay it back every month. It is difficult to tell if this bonus is a good or bad thing.
To make it clearer about whether it is the best thing to do, you would need to examine the trading conditions of the broker you sign up with. Let's use examples to make it easier to understand why the conditions are essential.
Example:
If a broker has a spread on the USD/EUR currency pair of three pips (averagely) and then promises to give you a rebate of $20 per lot (on each side), this may look like a great offer.
However, when you do the math, you find that it is not better than just offering one pip spreads on the same currency pair. If you can find a broker that has no rebates but offers spreads on the USD/EUR pair at an average of 0.8 pips, you will be better off not opening an account with this broker.
Forex rebates can be useful when you are being compensated for every lot you have traded. There are no conditions set to satisfy to get it. That is how you know that you are getting a good deal that will not disadvantage you.
Forex rebates have a prevalence in popularity on third-party websites.
Criticism Against the Forex Rebates:
One of the main criticisms against this kind of bonus is that they are not useful to the traders. As we have shown above, the rebate may look attractive but when you calculate the gains, looks are all the deals have.
They look good but they are not useful in any meaningful way. The thing is that rebates are meant to be like that. It is common sense that they will offer you a rebate small in size so that by trading with a rebate, you save up only a small part of your funds. The brokers need to make money too.
3. The Best Option: Forex Broker with a Bonus on Your Deposit
We consider this to be the best option among the kinds available because of the way it works. It is easy to find this kind of deposit bonus. They range starting from 10% of your amount to even 400% sometimes.
In forex, never forget that bigger is not always better. You would be better off going for the smaller bonus than the large extravagant ones.
When selecting among the brokers who offer the bonuses, always look at everything on the table. Most of the traders in the market who are new, go for the largest bonuses. Big bonuses do not translate to success in the market.
The best thing to do when picking which broker to use is not to look at the size of the bonus, but at the reliability. That is the reason there are so many reviews about brokers. The reviews are there to help you pick the best ones.
It is much easier to trade when you have a broker that you can depend on to help you with your strategies and such.
The best thing to do when you are going into trading is to stick to what you know. It might sound like we're saying play it safe and do nothing bold and that is exactly what we are saying. There is a time and place to be bold and when picking a broker to work with, boldness and risk-taking is the last strategy you should use.
Always go with information rather than bonuses or other advertisements that seek to lure you into signing up with a broker.

4. On Gifts
You will see brokers offering you as a trader, several kinds of gifts for signing up with them. Often, you can only get these gifts when you deposit money into the account. They will range from smartphones to tablets and an assortment of other things that might come in handy for you.
The thing about gifts is that they should be a warning sign. It is the same thing as the fable of sirens calling out to sailors and leading them to their death in the high seas. There is no money to be made in sending expensive gifts to a trader.
If someone does this, the chances are that they are not reputable enough. Lack of reputation is the reason someone would resort to gimmicks and other things to try to entice you to sign up with them.
Sometimes you find that they make these offers with no intention of keeping their promises. They will not send the goods, or they may even change the campaign to show that they were not giving anything out. It is the type of catfishing you should stay away from at all costs.
Sometimes, these gift promotions will have a clause that you only get to have the prize after you finish a certain number of trades. Do not take gifts if you can help it. It is better to take bonus deals rather than a one-off gift.
Real bonuses that work will have more value than just getting a phone one time.
How Do You Pick a Good Forex Trading Deposit Bonus?
There is a way to do this that does not involve being foolish. For bonuses, it is difficult to find places where choosing the best FX bonus has a clear explanation. Here are two rules that will help you pick the best forex deposit bonus.
Always start with selecting a good broker above anything else. This is paramount.
Choose a trading bonus that fits your strategies rather than trying to create a strategy that suits the bonus you are being offered.
There are deposit bonuses that you should avoid. How do you know which ones you should stay away from? Well, aside from the important things that we have mentioned in the paragraphs above, keep the following things in mind at all times;
Avoid the extravagantly large bonuses
Anybody offering 50%, 100% or 200% bonuses is a red flag
Always read the terms and conditions for anything before signing up
Never go for a bonus just because it is bigger
Avoid brokers who promise gifts
There are no reasons bonuses should be a problem for you anymore. You know now that choosing a reliable and reputable broker is the first thing that you should do before anything else.
As you will learn from the forex education lessons, we provide them for free, and there is always a way to find the ones who are good. When you look at the reviews, you will see what the market thinks about a particular broker. This will help you decide if they are the person you want to work with.
Good luck hunting for the best one.